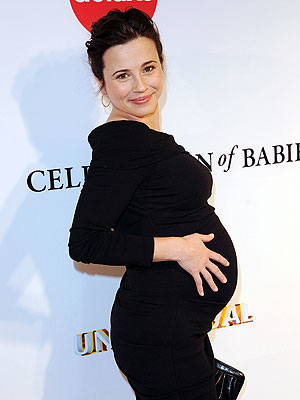 I really do believe there's nothing more beautiful than an expectant mom. That's just as true when she's wearing comfy, casual and cute maternity fashions as when she's glamming it up. For this Fashion Friday- we want to know how you're dressing your baby bump this holiday season. Are you keeping it casual or going all out?
Personally, I kept it casual most of the time while I was in my last trimester.  Since I was due in November, I didn't have any holiday parties to attend while pregnant. The little black dress I saw Linda Cardellini wear last week made me wish I had though! What a perfect way to show off her baby bump- check out the article on people.com.
So ladies- what are your go-to holiday outfits going to be?